It was quiet for a long time around the development of bimodal trams in Korea. We wrote about this modern bus technology of guided rapid transit that is currently in development by Korea in 2013. After the Expo 2012 in Yeosu, where I took the following picture, the vehicles were tested in Sejong City without success.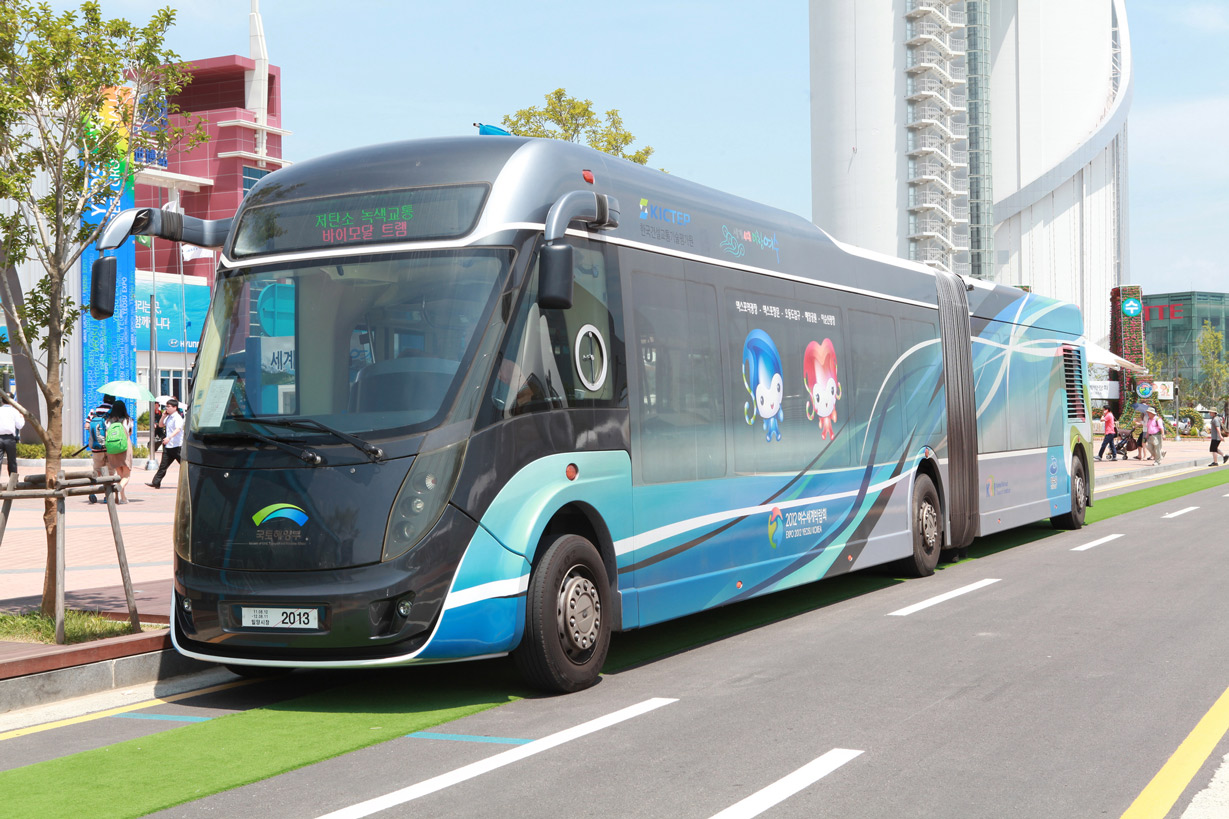 Now, the Ministry of Land, Infrastructure and Transport announced that the bimodal tram is going to operate in Cheongna International City in Incheon. The guidance system and an exclusive bus lane are planned to be built but laws don't yet allow a driver-less transport of passengers on streets. Therefore, a bus driver has to drive the bimodal tram during the test runs.
The bimodal tram does test runs twice a day in Cheongna from August 27th to September 2nd. It's going to take at least a year to complete the system and get all approvals.
Link to Original Korean Article about the Bi-Modal Tram — Yonhap News
See Latest Pictures of the Bi-Modal Tram – Facebook
---
Media Features are summaries and highlights of articles about certain transport or urban development issues. We'd also love to hear about any articles that our readers have discovered – feel free to email us.