Suwon City opened its new transfer hub at Suwon Station last Monday, making it easy to transfer between bus, taxi and train services.
Suwon Station has always felt rather chaotic, in particular the major rotary outside the station which is bordered by bus stops serving over 100 routes. Despite being a major transfer point, buses will barely stop for passengers at times and often try to get away quickly as more buses line up behind them. It makes driving through the area rather intense and can feel busier than the main road outside Seoul Station.
26% of the bus routes passing through Suwon Station will be moved to the transfer hub, which has a new interchange on the second floor, with 12 stops and three indoor waiting areas. Commuters using the bus interchange will have the convenience of not having to pass through the underground market.
A number of buses began operating from the new stops on June 19, with the remainder to begin passing through the new facility from July 3. See a list of the buses here.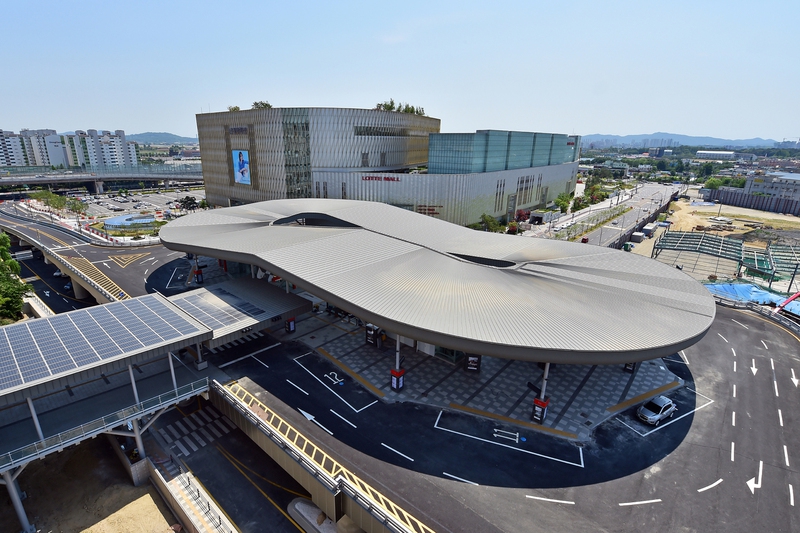 On the first floor of the station a bicycle parking facility has been installed with space for up to 150 bikes. Also located on same floor is a taxi stand, and connection to Suwon's city tour bus. Like always, connections to trains and the metro are on the first lower floor, as well as access to a new park-and-ride facility with 131 parks.
The new transfer center took three years to build and cost 75 billion won. It's estimated that transfer times should be 1 to 2 minutes faster, which may not sound like much — but could mean the difference between missing your connecting bus or train. With less buses travelling through the main rotary, the city hopes that driving time through the area will also be reduced by 12 to 18%.