From December 9, travelers in and around Gangnam no longer have to go to Seoul Station or Yongsan Station to catch high-speed trains to Busan or Mokpo. Instead of taking a KTX, travelers can now use the SRT service. The new high-speed rail service by SR has stations at Suseo (southeastern Seoul), Dongtan and in Jije (close to Pyongtaek).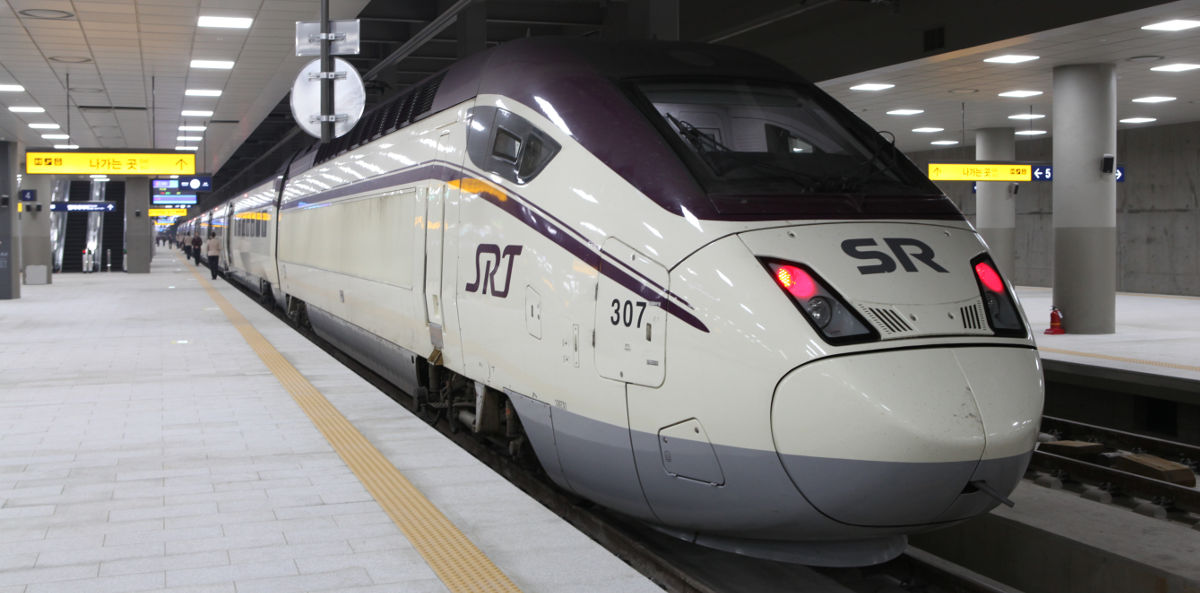 For the first 50 km from Suseo to just before Jije the train travels completely underground. The 52.3 km rail tunnel is the third longest tunnel in the world.
Train Service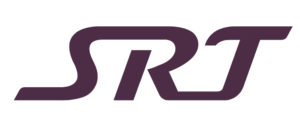 The SRT (Super Rapid Train) is operated by the SR corporation. Their fleet consists of Hyundai Rotem's Sancheon trains, often called second generation of KTX, that can reach a top speed of 330 km/h. However, on the current tracks they are limited to 300km/h. The seats are more spacious than in KTX trains and each seat has power outlets for your smartphone or notebook.
The SRT closer in distance to Busan than the KTX meaning total travel time is shorter and prices are lower.
The maps shows the route for SRT services:
Suseo SRT Timetables
The first train to Busan leaves Suseo at 5:30am and the first train to Mokpo departs at 5:10am. The last train from Suseo to Busan is at 10:40pm, while the last train to Mokpo is at 11pm.
Download timetables for SRT services between Suseo, Busan and Mokpo:
Gyeongbu Line
Honam Line
Suseo to Busan

(including Dongtan, Jije, Cheonan-Asan, Osong, Daejeon, Gimcheon, Dongdaegu, Singyeongju, Ulsan)

Suseo to Mokpo

(including Dongtan, Jije, Cheonan-Asan, Osong, Gongju, Iksan, Jeongeup, Gwangju-songjeong, Naju, Mokpo)

Busan to Suseo

(including Ulsan, Singyeongju, Dongdaegu, Gimcheon, Daejeon, Osong, Cheonan-Asan, Jije, Dongtan)

Mokpo to Suseo

(including Mokpo, Naju, Gwangju-songjeong, Jeongeup, Iksan, Gongju, Osong, Cheonan-Asan, Jije, Dongtan)
Fares
Fares are cheaper than KTX services (excluding any discounts). Here's an excerpt of fares for a standard seat (economy) from Suseo to all stops on the way to Busan:
| | |
| --- | --- |
| Destination | Fare from Suseo (in KRW) |
| Dongtan | 7,500 |
| Jije | 7,700 |
| Cheonan-Ansan | 11,300 |
| Osong | 15,400 |
| Daejeon | 20,100 |
| Gimcheon | 30,300 |
| Dongdaegu | 37,400 |
| Singyeongju | 42,700 |
| Ulsan | 46,800 |
| Busan | 52,600 |
You can also check the schedule and book SRT tickets through the official smartphone app (only Korean language): Android & iOS.
How to get to…
… Suseo SRT Station: The Suseo SRT Station is most easily accessible by subway. Suseo Station (수서역) is on Seoul subway line No. 3 (Orange Line) and the Bundang Line (Yellow Line). It is a 20 minutes ride from Gangnam Station (including one transfer). See the location of Suseo SRT Station on Naver Maps.
… Dongtan SRT Station: The station in Dongtan is in the eastern part that is still in development. Check out Dongtan SRT Station on Naver Maps.
… Jije SRT Station: This SRT station is close to Pyongtaek. It is connected to Jije Station on subway line no. 1. Jije SRT Station is located here.
Contacting SR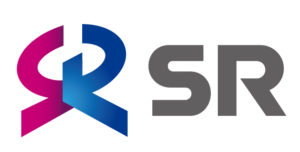 SR Service Hotline: 1800-1472 (available from 7am to 10pm)
Fax: (+82)02-6484-4093
Facebook: https://www.facebook.com/SRtraveler
Website: SRail.co.kr
Coverage on SRT
We published several articles on the Suseo SRT and high-speed rail in Gangnam over the past years:
Disclaimer: The times and fares are correct at the time of posting but are only a reference. Please do not rely on this information alone and confirm with SRT when planning your trip. Kojects accepts no responsibility due to changes.