[Updated] Line 7, which is operated by SMRT (Seoul Metro Rapid Transport), is another line which has been gaining a lot of attention as it prepares to open an extension on the west-end of the line which reaches all the way to Incheon. The new addition is 10.2km long and is set to open on October 27, 2012 at 5:30am.
Branching out from its current terminus at Onsu(온수), the line will pass through six new stations at Bucheon(부천) in Gyeonggi Province, and then three more in Incheon – meeting the Incheon Metro at its terminus, Bupyeong-gu Office (부평구청). From Onsu, the new stations will be Kkachiul(까치울), Buncheon Stadium(부천종합운동장), Chunui(춘의), Shinjung-dong(신중동), Bucheon City Hall(부천시청), Sangdong(상동), Samsan Gymnasium(삼산체육관), Gulpocheon(굴포천), Bupyeong-gu Office(부평구청).
The extension is expected to ease some of the massive crowds which pile into Line 1 trains everyday as it is the only line which currently connects the central Incheon and Bucheon areas to Seoul. Passengers who are used to getting first dibs on seats in the mornings at Onsu will probably find the change frustrating as the stop will now be nowhere near the end of the line — the train filled up with passengers from the new connections. Nevertheless, another link is desperately needed to help reduce the amount of people transferring at bottlenecks such as Shindorim(신도림), which is the busiest subway station in the country. (Based on transfers and not only people entering, leaving the station.)
Due to costs and possibly the lack of passengers at the opening of the line, only every other train will terminate at Bupyeong-gu Office, with the remainder terminating at Onsu. This will mean that despite the extension being open, passengers travelling to and from the new stations will have to time their trips to avoid waiting. Seven new trains will be put into service once the line opens and two of the new models will have certain cars which have a completely new internal layout. However, as there are only two of these cars in the two trains that have them, it will make them a rare sight to see. Below are a couple of photos from SMRT's blog from inside the new models — click here to view more.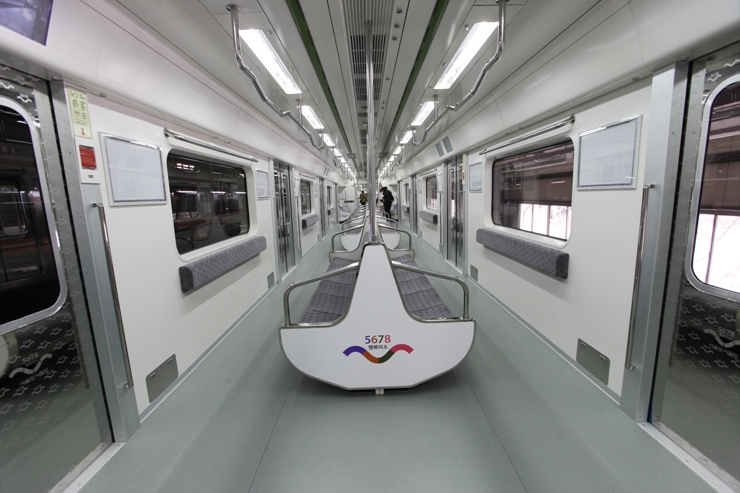 The new models also have other features such as CCTV, touch screen computers which can be used to surf the internet, and poles in the centre of standard subway cars for added passenger comfort. The computers can also be used to watch TV and even view cameras installed on the rear and front of the train. View more photos from inside the news trains at Ian Han's Blog.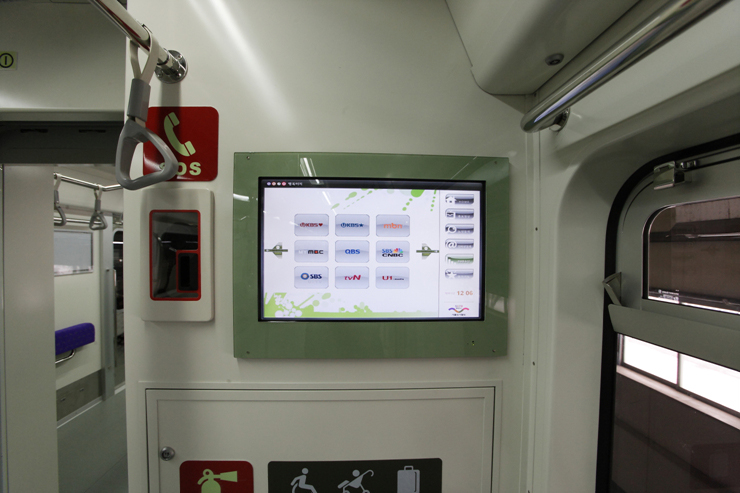 Below are a couple of images from plans for the Bucheon area stations showing the underground layout.