Last summer I went to the N-Tower at the mountain Namsan in Seoul. On the way up the mountain I used the convenient cable car and the view from the tower was great. From the top I've saw the following thing: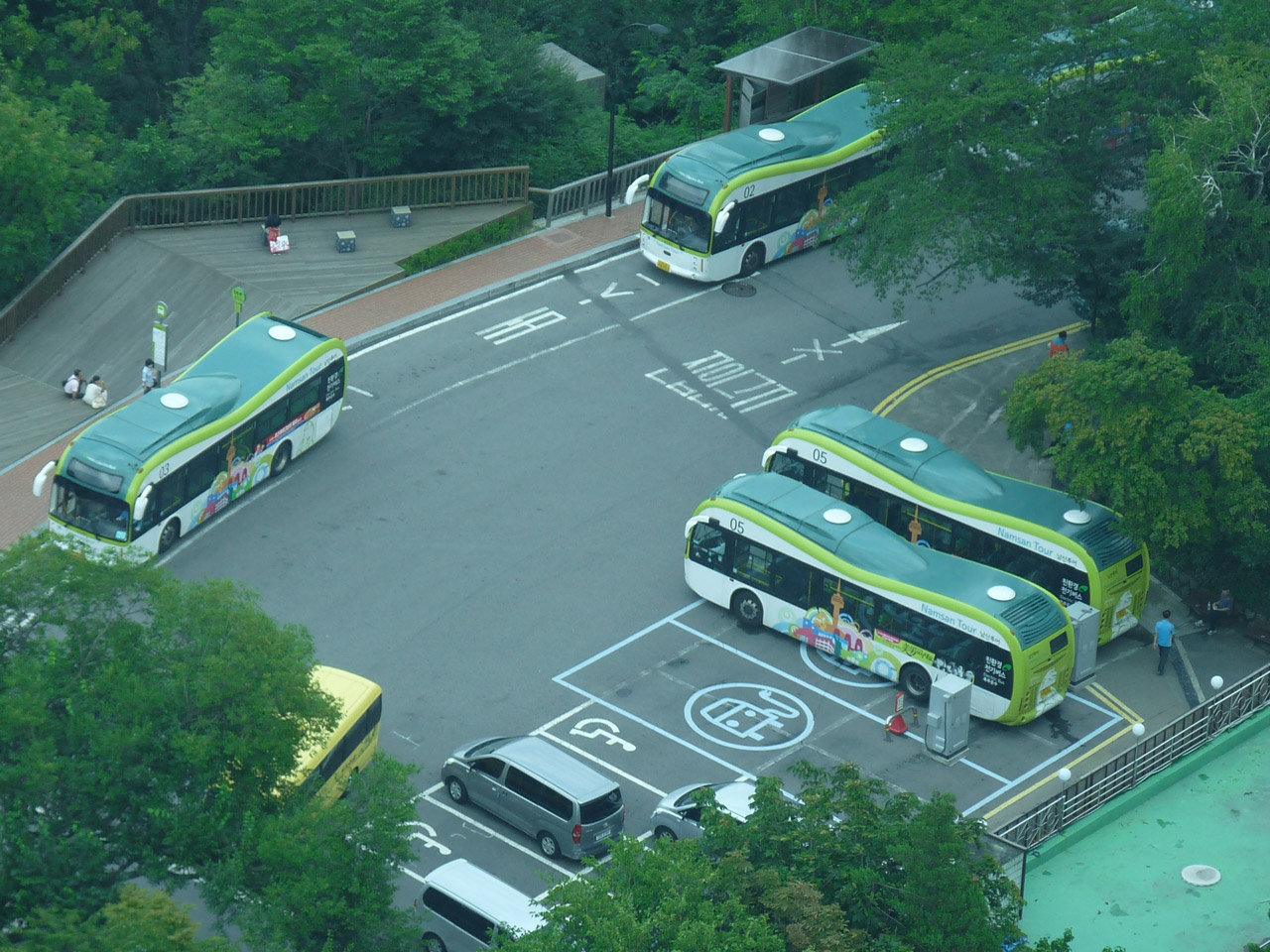 It was the first time that I saw this type of bus in Seoul and the symbol on the parking lot suggested that it was an electric vehicle. Later, I've found out that it's the first commercially used electric bus system in the world. The buses operates in Seoul since 2010. After I've enjoyed the panorama and skyline of Seoul from to the tower, I went to check out the buses: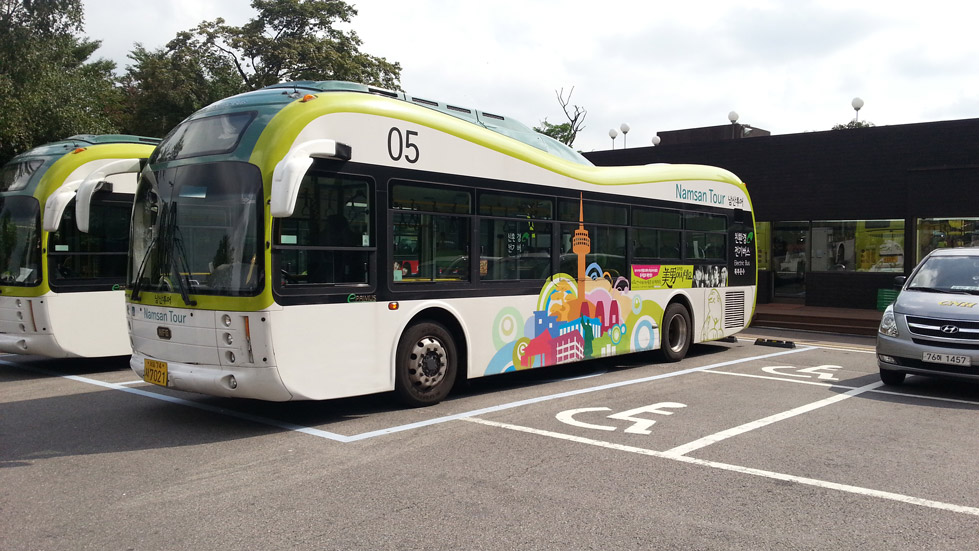 The design is really great because it suits well to the area of the Namsan Park. They are very clean and the colors are bright. The buses belong to the public transport network of Seoul, so the fares are the same as for any other bus or subway and it is possible to transfer without any charge.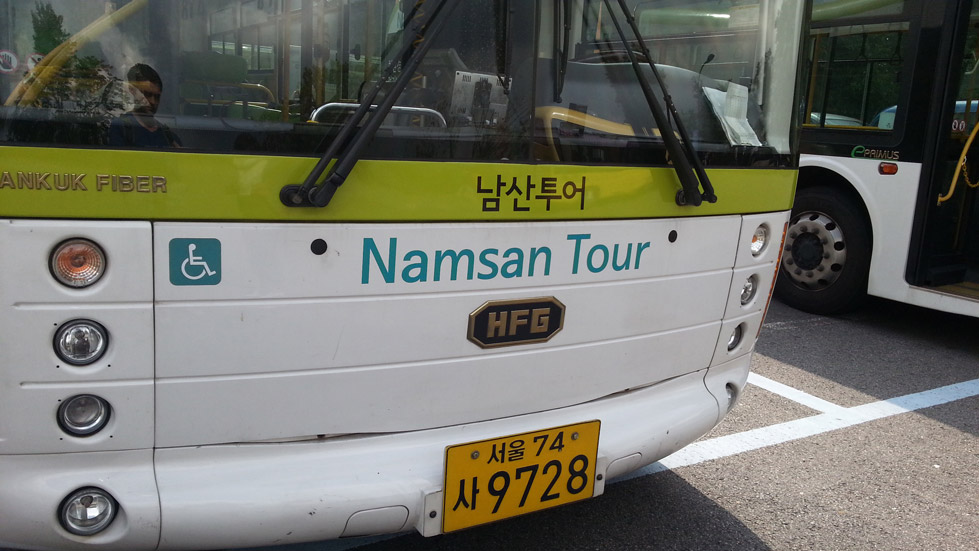 The name indicates that the buses are mainly for the area of Namsan.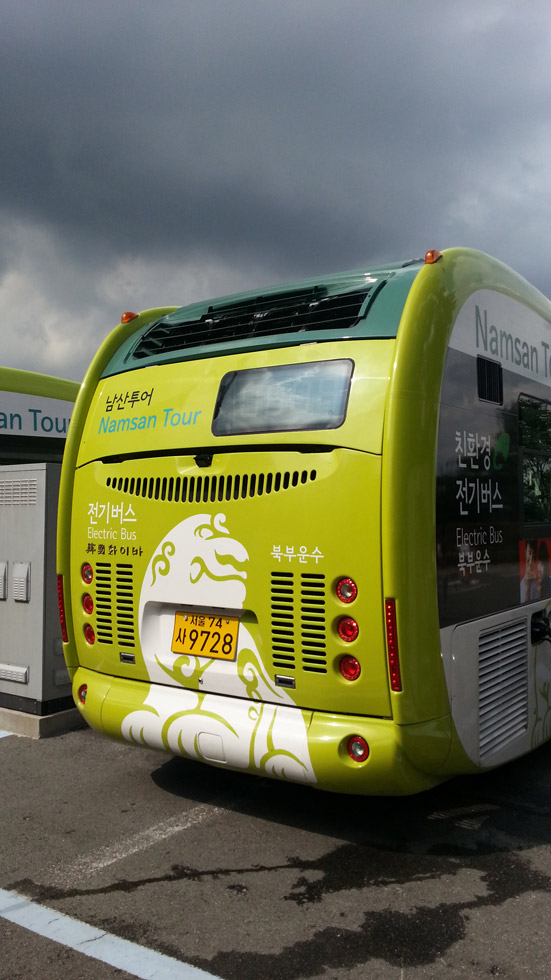 Here you can see the charging station: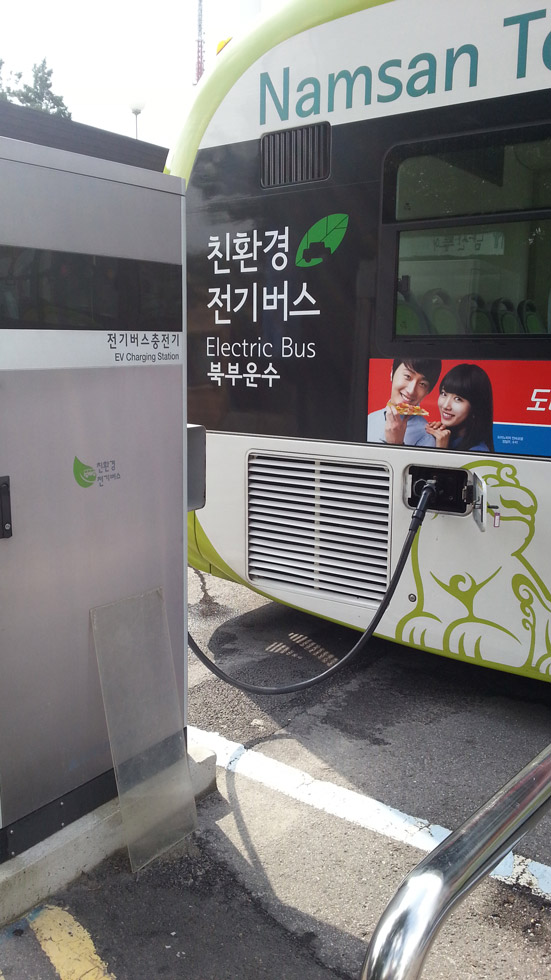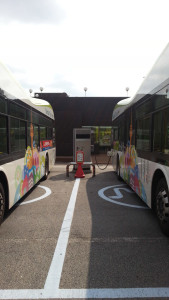 From the inside, the electric bus of Seoul is very clean, too. I couldn't hear any noisy engine sound. Actually, the biggest noise came from the air conditioning system which is situated in the back of the vehicle. Thus, there is no window in the back. There are less seats than in a normal bus and as far as I recall, the door in the middle opened towards the outside, which leaves more standing place and a more efficient use of space.
Electric buses need to charge their batteries very often. There are several recharging machines at the bus station of the Namsan Tower. As you can see in the pictures, the recharge stations are small. Of course, there isn't any gasoline smell or any other inconvenient points, which you definitely don't want to have in a park (and the most famous tourist spot). According to an article by CNN News, the battery has enough power for a distance of 80 km at an speed of 20 to 40 km/h. The top speed of the bus is 100 km/h.
At the bus stop, I saw that the bus has three lines: Bus line 02 goes from the Namsan Tower to Myeongdong-Station and on the way it passes by the Namsan Hanok Village (at Chungmuro Station) and Dongguk-University. The bus line 03 goes southward to Itaewon and bus line 05 passes Namdaemun Market (as well as Songremun), Myeondong and even Sindang Station,  before it goes back along the Dongguk University to Namsan. The length of every route is around 10 to 15km. That's also what I expected of an e-bus in the "first generation". I hope that the system is going to improve and that they may replace all buses of Seoul one day.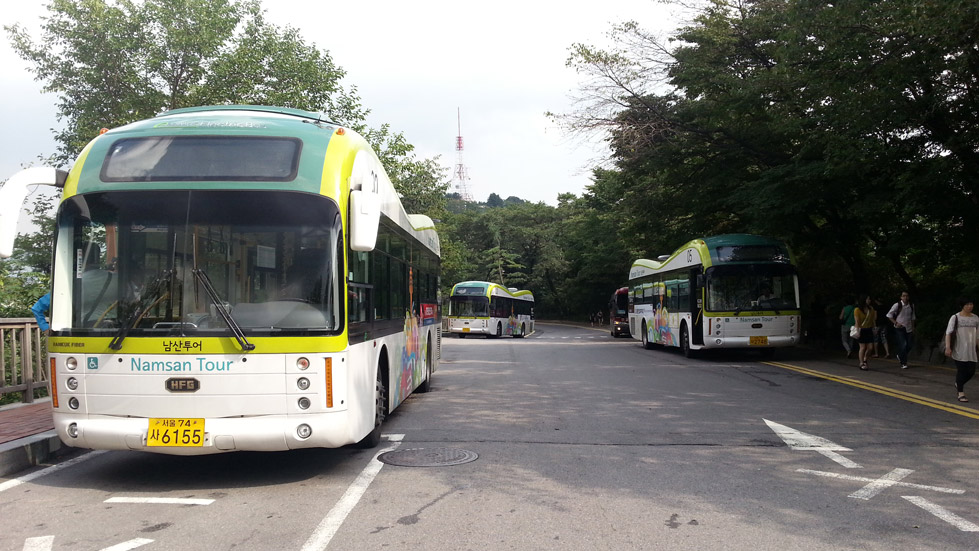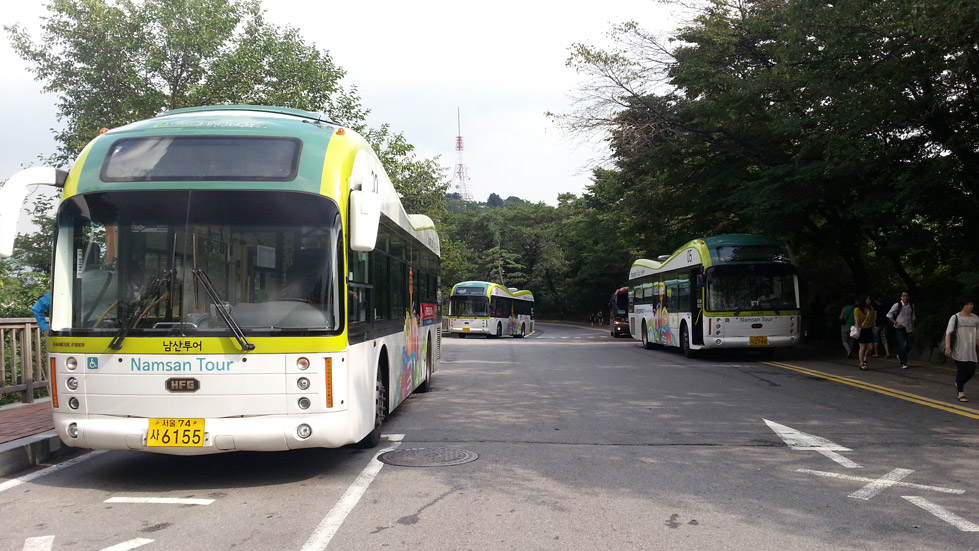 Sources and Links: Daum Maps | Gizmag | CNN Travel | Sustainable Mobility