The Cheonggyecheon Stream is without doubt THE best practice of sustainable urban planning in Seoul. It replaced an inner-city expressway by an open space for citizens. Tourists love the stream and at night the atmosphere is really great. There's of course no project without some negative sides. Among the critics are points like that the restoration didn't really bring back a natural stream, archeological relics were ignored or even destroyed as well as people, who lived and worked in that area, were displaced. The public wasn't consulted at all while planning the Cheonggyecheon restoration project. Today I want to discuss another, less famous problem even though everybody, who've been there, experienced it: Access to the stream was very limited.
Access Problem of the Cheonggyecheon Stream
At the beginning the Cheonggyecheon Stream had 31 access points and 8 of them have been ramps. That brought up very intensive protests by disadvantaged citizens. In (unfortunately not a direct) reaction to that, Seoul installed 2 elevators and 9 more ramps as well as more stairs. Nevertheless, the big problem of the stream was that the distances between the entry/exit points was very large. If you are just passing by and you wanted to enjoy the special atmosphere for a 100 metres or so, it was very difficult and inconvenient to get down and a few meters later up again.
Announcement by Seoul
To solve that problem the Seoul Metropolitan Government announced in April that they are going to built five new entrances. This map shows where the stairs were  added:
This measure costs Seoul 300 million KRW (around 270,000 USD). The Yonhap News article mentions that the reason for this measure is that there was an accident due to heavy sudden rain last October. Visitors of the stream weren't able to get up fast enough.
The constructions started around the end of May and the new entrances opened in the first week of August. I was able to see the progress. The iron construction and the wood flooring was already done in early July: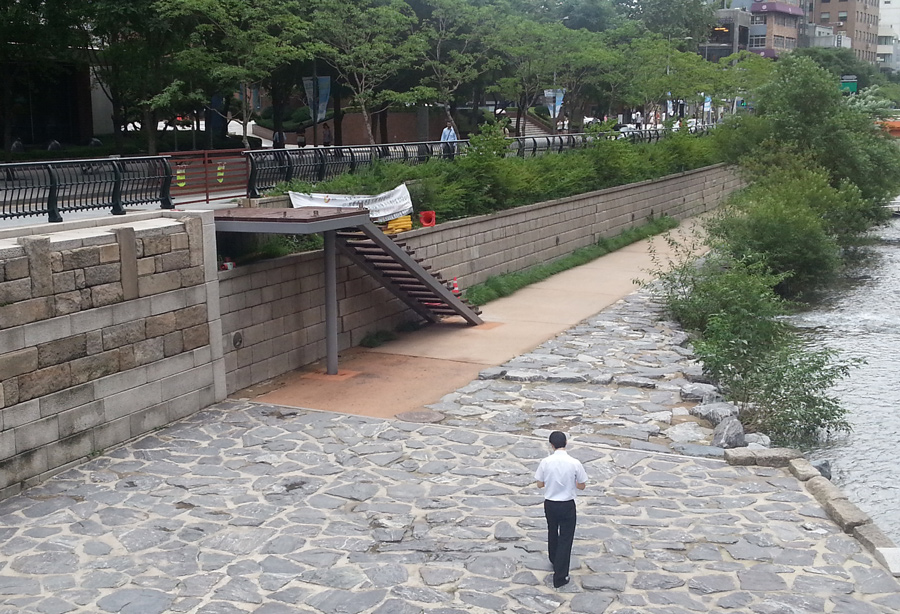 That's how the construction site of the new entry points was secured: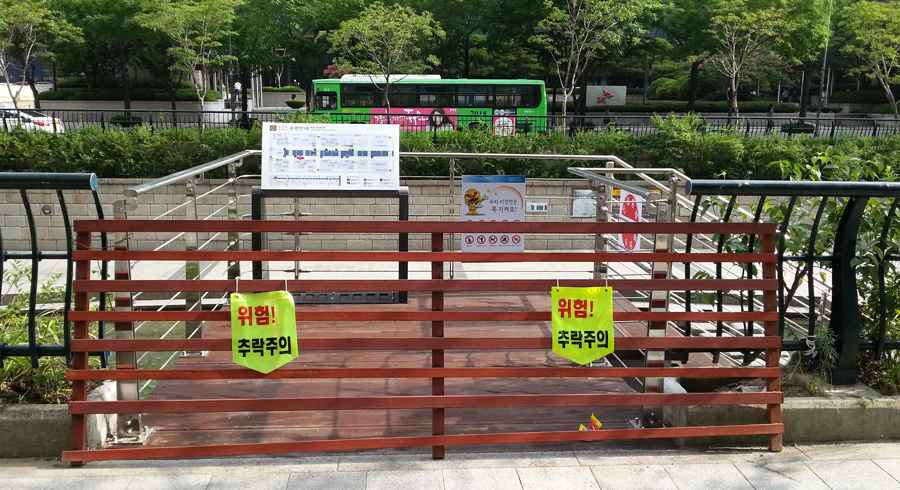 With the railings the entrances were complete, but still it took some days before they opened them: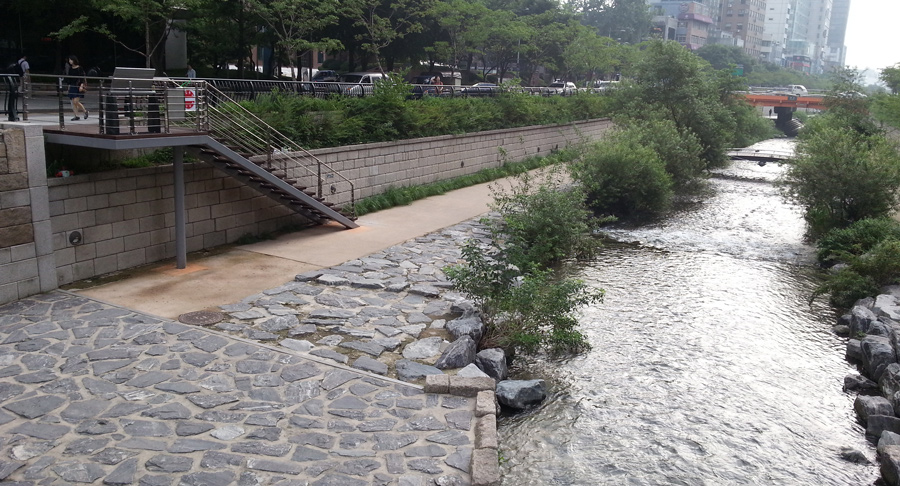 During heavy rain access to the stream is closed because  the Cheonggyecheon stream carries a lot of water and it would be too dangerous at the water. The new stairs are going to be closed like this: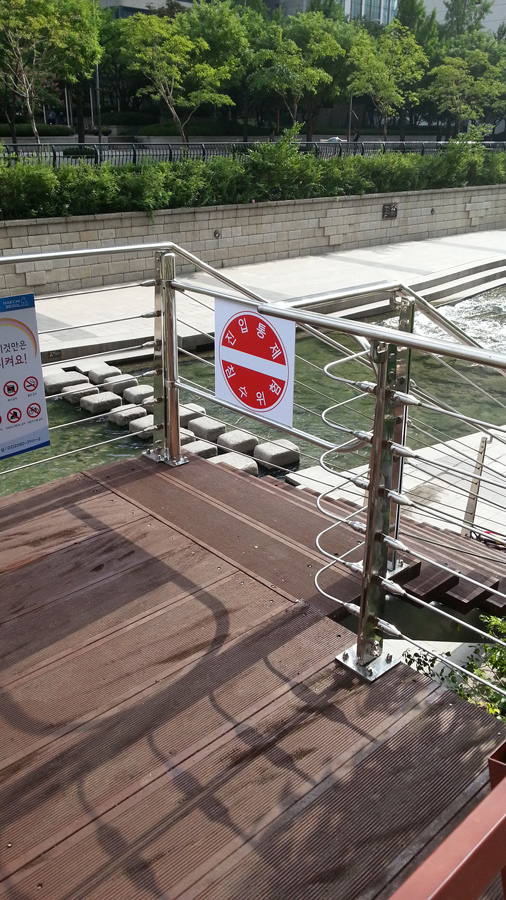 Summary
In total, the Cheonggyecheon has now 55 access points: 31 stairs, 17 ramps and 2 elevators. That's a great improvement from originally 31 access points. This measure can be seen as part of a bigger picture: Seoul gets friendlier for pedestrians!
Resources and Related Links: Yonhap News