The Seoul Station Overpass is going to close for traffic and transform to a public space until 2017. The project was inspired by New York's High Line and it is mayor Park Won-Soon's signature project. Seoul just ended an international design competition and they selected a winner.
This post gives you a preview of how the Seoul Station 7017 is going to look like. Secondly, this post is going to show that there are still some hurdles to take.
Idea-Finding Process
The overpass was built in 1970 and in recent years there have been safety concerns due to the age. Since 2009 heavy trucks aren't allowed to use that road. In September 2014 Seoul then announced that they want to change the structure to a pedestrian-only bridge. Citizens could submit their ideas and a name-finding competition was hold as well. Two pedestrian events happened until now at the overpass (read here about the first event).The selection process was done through an international design competition. Seoul invited 7 architects (3 from Korea and 4 from other countries). The competition begun in January, submission of designs was in April and now in May a jury of 6 experts evaluated the concepts.
And the Winner is…
MVRDV, a dutch company, won with their design concept "The Seoul Arboretum". It's not their first project in Korea. Their homepage shows 6 projects besides the overpass. But this project is certainly going to be the most important. The design leader is Winy Maas. In an interview with The Korea Times he says that he project "will change the daily lives of many people in Seoul for the better". The official page of MVRDV describes the project as follows:
In the future, the overpass will evolve with new plants and new activators so as to become an 'urban nursery', rearing trees for the surrounding districts. Additional structures of stairs, lifts and escalators as well as new 'satellite' gardens, can connect to the Skygarden, sprouting like branches from the existing structural piers. These extensions can inspire further additions to the area's greenery and public spaces, and will connect the Skygarden to its surroundings both physically and visually through plant species related to each of the neighbourhoods. These neighbourhoods make the Skygarden easy to navigate due to their alphabetical order and consistent signage, as well as the clear differentiation between plant species in each cluster, and give a unique character to each space.
And that's how it translates into space: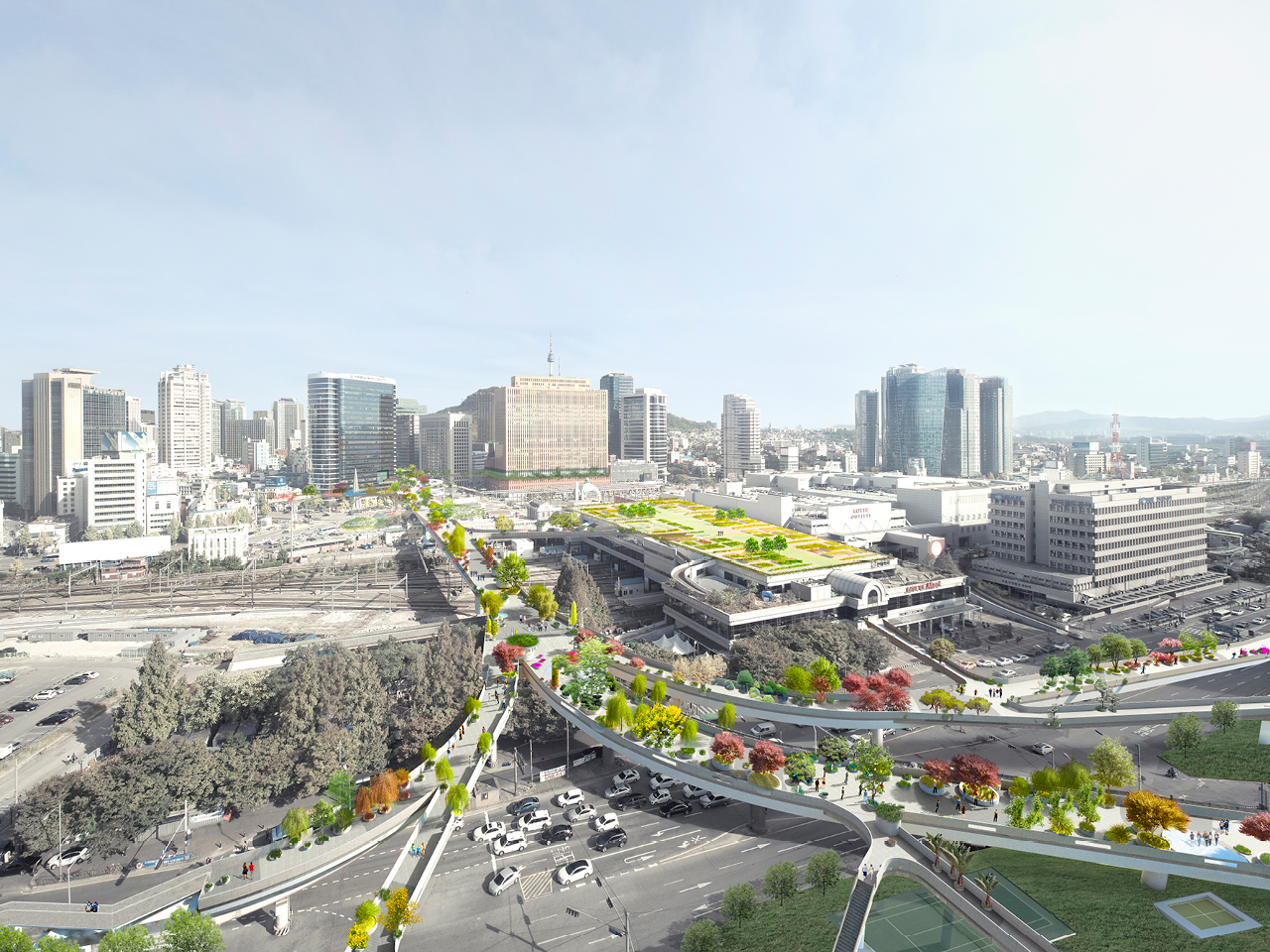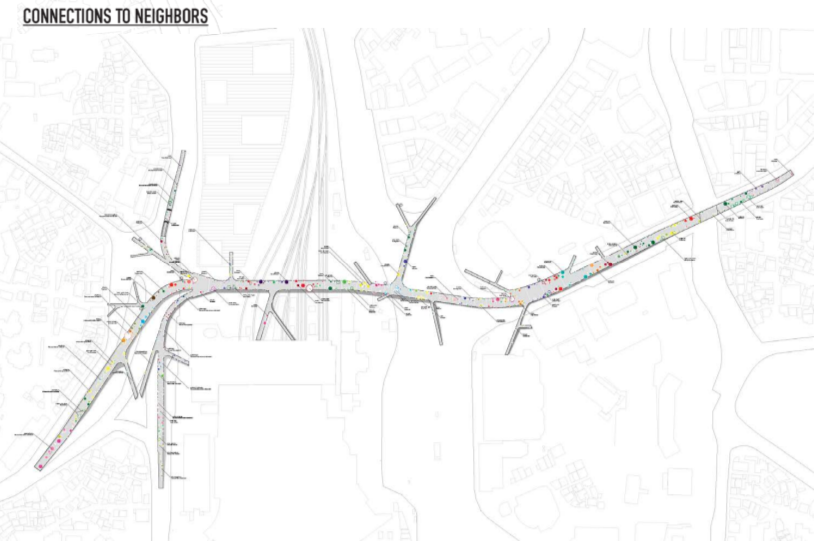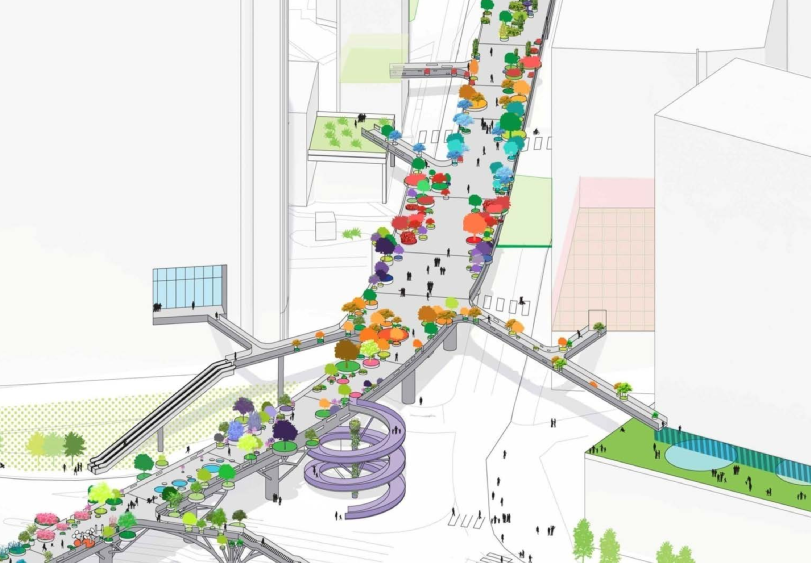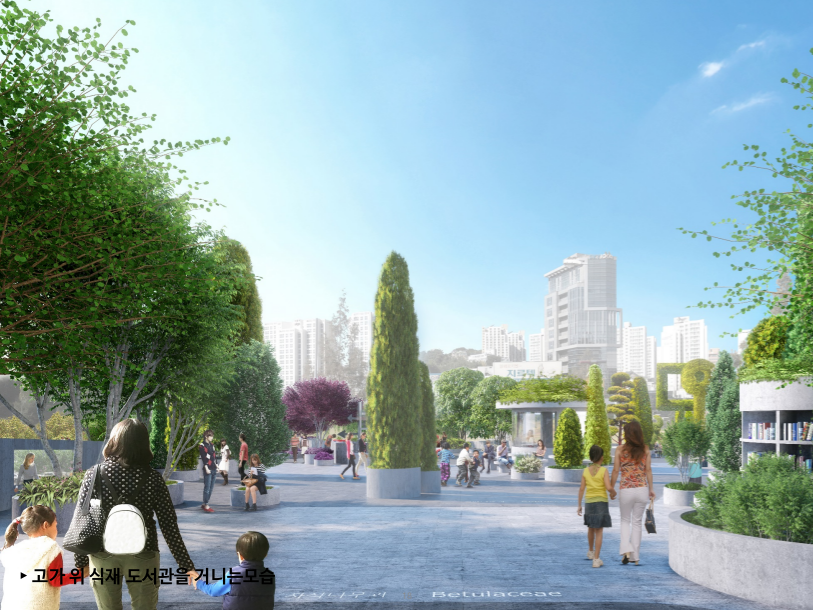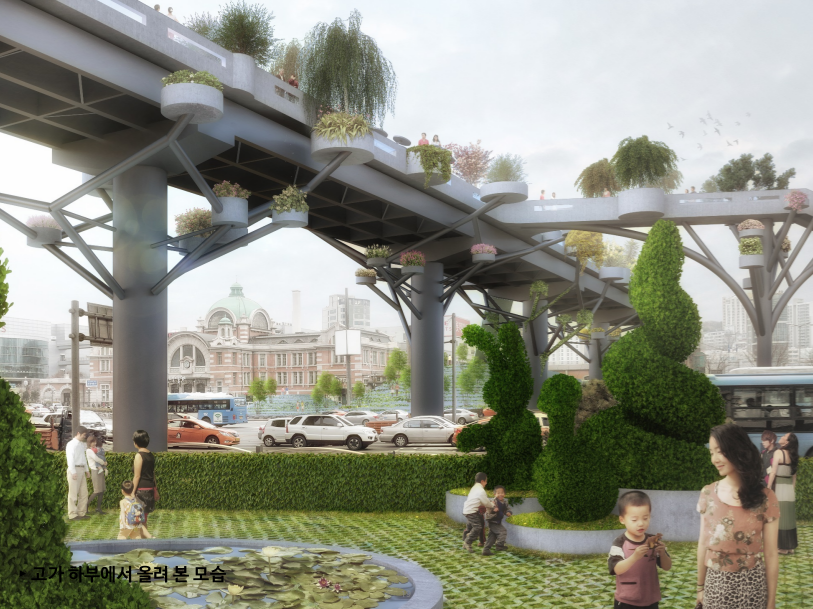 You can see more renderings and the other entries here.
Challenges to Face
Seoul is going to finalize the construction plan in the next couple of months and in October 2015 the overpass will close forever for traffic. The project is expected to be completed by 2017.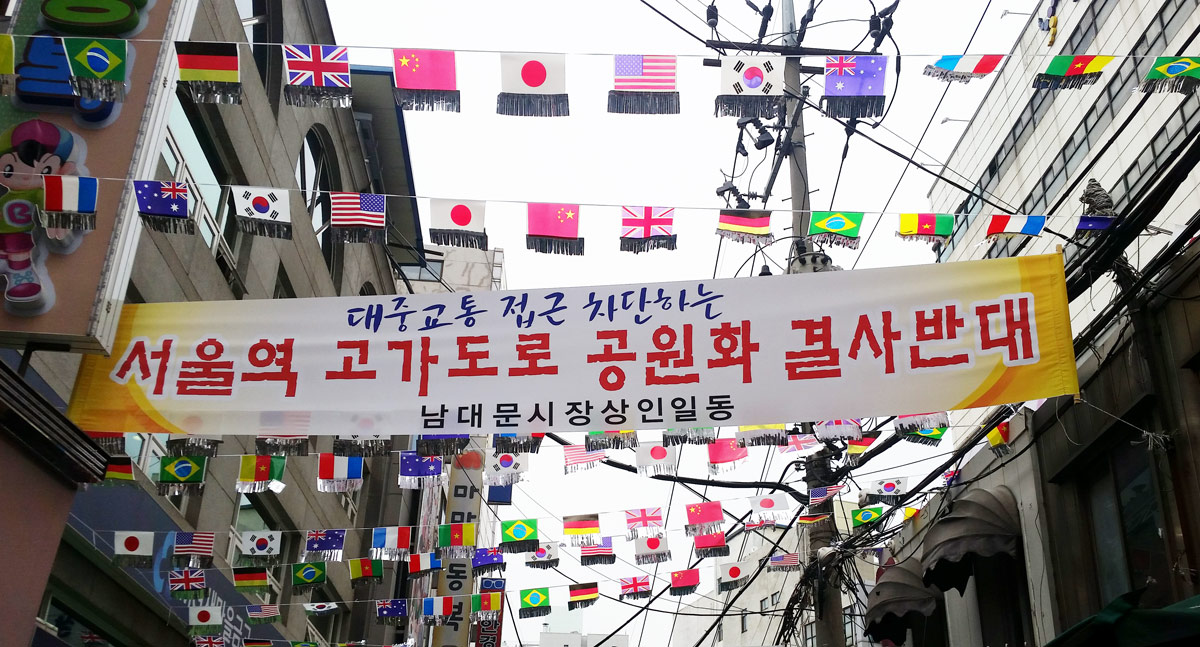 Still, Seoul has some tasks left. Most importantly, more public consultation has to be done. Banners in Namdaemun market show that a group is against the project. This group consists mainly of Namdaemun markt shop owners and motorbicycle couriers. They use the overpass a dozen times per day to connect shops in Namdaemun or the rest of Seoul with the manufacturers in the western part of Seoul Station. Here, it's important that taking out a car road has to be accompanied with an improvement of transportation in that area. Namdaemun market and other surrounding areas need to keep their current level of accessibility. The Cheonggyecheon is a good example: While the freeway was removed, the whole public transport system of Seoul was reformed.
Seoul is considering to construct an alternative overpass to secure accessibility. But wait… Taking down an overpass and construct another one? There has to be a better solution. Couriers and delivery trucks could receive a dedicated lane on other roads or financial support to buy new vehicles.
Sources and Links: Seoul 7017 | MVRDV