In 2012 we posted about the Daegu Monorail, the city's third line which is set to open on 23 April. Originally it was scheduled to open in conjunction with the 7th World Water Forum which takes place in Daegu and Gyeongbuk from 12 to 17 April.  The date was then pushed back to 23 April due to concerns about security for forum delegates, although apparently they are welcome to take a test ride if they wish.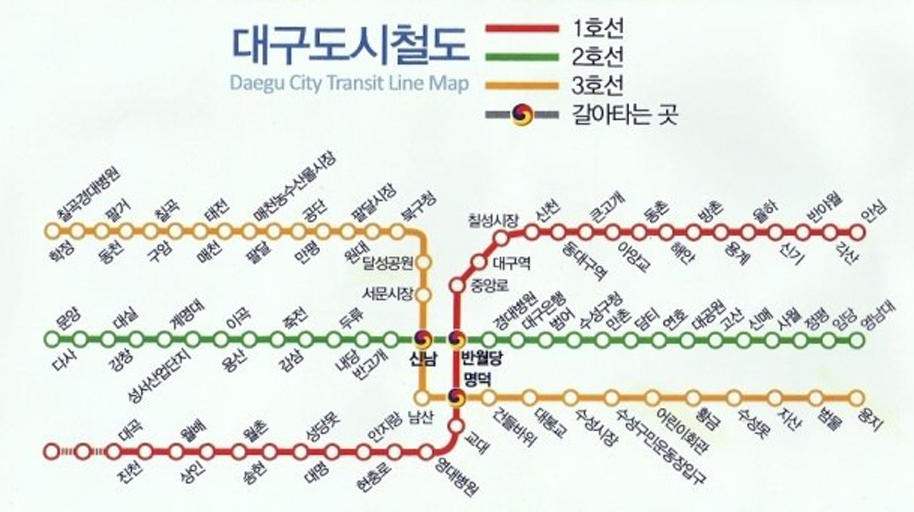 The third line has been named "Sky Rail", is 23.95km long and stretches from Dongho-dong in Bok-gu to Beommul-dong in Suseong-gu. If you want to know more facts and figures about the line please do check out the previous post.
The new monorail has undergone extensive testing since February with emergency services also training for various scenarios such as fire and loss of power. While it's natural that some passengers might feel uneasy using an "unmanned" train, each car will in fact have a licensed driver who is responsible in the event of an emergency. Additional to this are 930 CCTV cameras which monitor all trains and different parts of the line, as well as enough battery power for the train to get to the next station if electricity is cut.
Check out the video below to see the monorail in action during testing. See more photos and video on this blog post.

While I would hate to speak too soon, this project has seemed to stay relatively on track with the opening day only about six months later than the original plan (it's a far cry from the failed monorail in Wolmido). I look forward to seeing how popular Daegu's third line is so leave us a comment if you get the chance to use it.
Sources: Donga News | FRDB | Daegu Urban Railroad