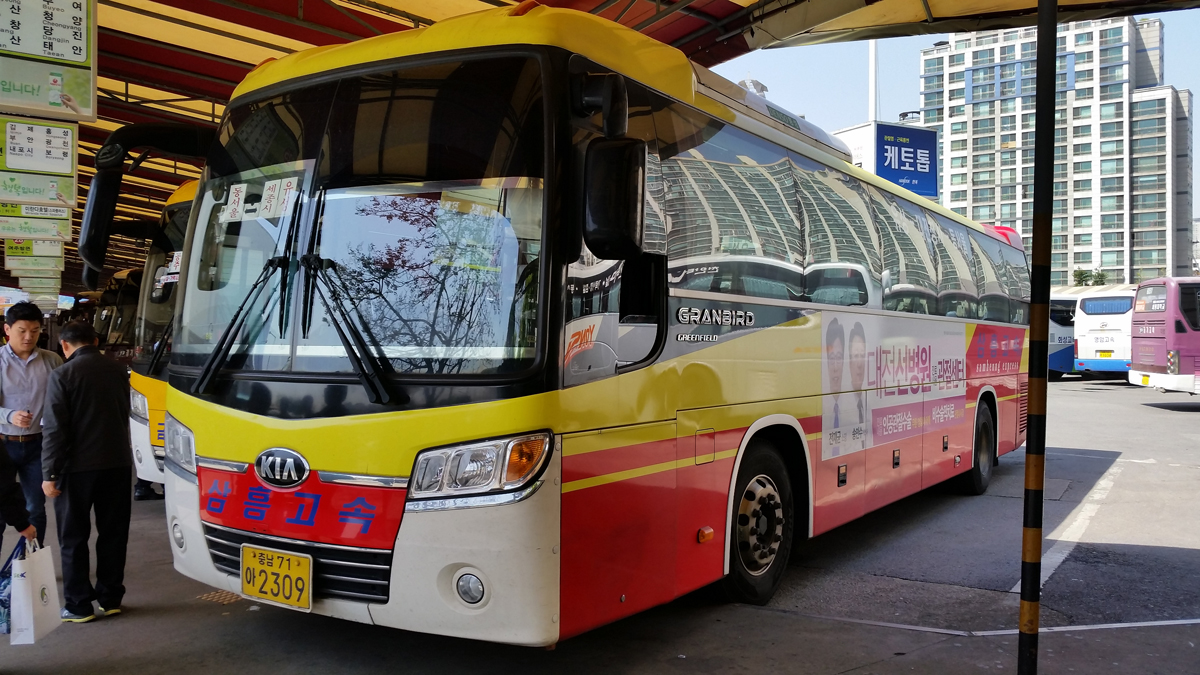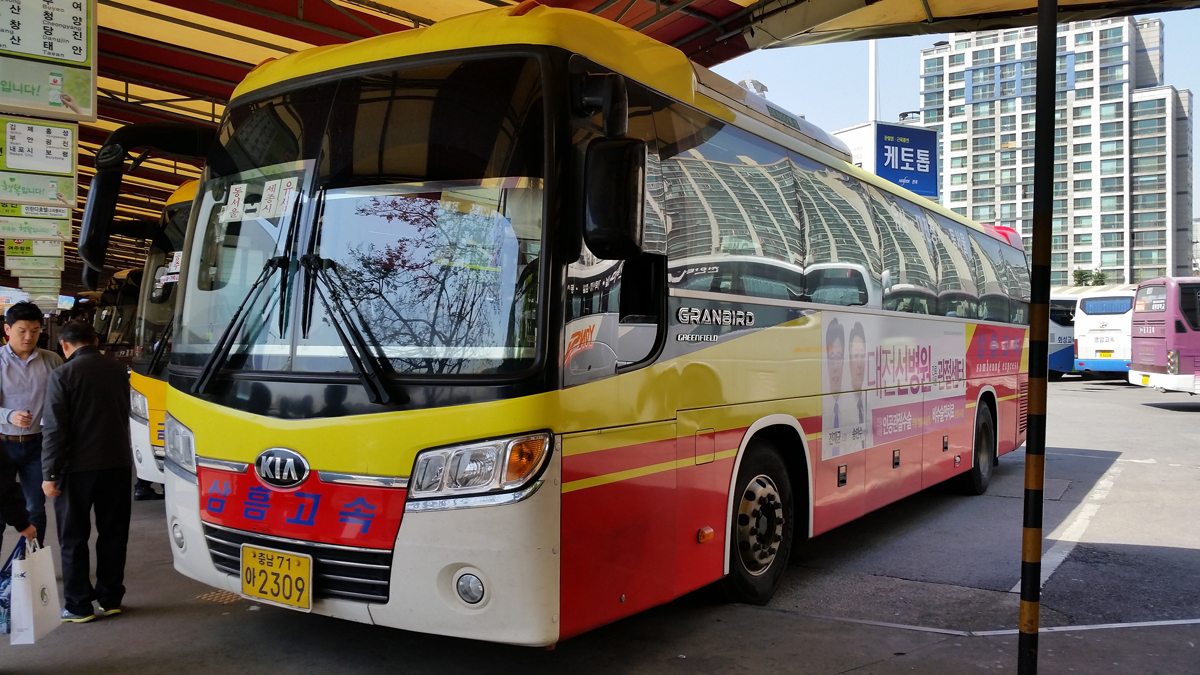 Many smaller and medium-sized cities aren't connected to Korea's rail network, so the only way to travel to such places is by car or intercity bus. Usually you have to buy a bus ticket at the counter before you board an express bus, although these days more buses also have the option to buy tickets on board via T-Money and credit card. Nevertheless, it's recommended that you buy a ticket beforehand in case there are no seats left or there are issues with the on-board payment device.
If you're travelling during any of the national holidays, intercity buses will be extremely busy as everyone leaves town. Usually the date for selling tickets for this period is announced in advance, and tickets sell out very fast. The national highways have designated bus lanes which means they still move fairly quickly, even when there is a lot of traffic. Nevertheless, if travelling during this period, expect travel time to take at least twice as long.
In general, the intercity bus system is less accessible for foreigners because most information isn't exist in English. Often there are no announcements on these buses at all or they are only in Korean.
Bus Terminals in Seoul
Intercity buses serve mostly bus terminals and in some cases some other stops in cities. Almost every city has an intercity bus terminal (시외버스터미널). In Seoul you even have four major bus terminals:
Seoul Express Bus Terminal (서울고속버스터미널)
Central City Bus Terminal (센트럴시티터미널)
Dong Seoul Bus Terminal (동서울종합터미널)
Seoul Nambu Bus Terminal (서울남부터미널)
Here is a map of Seoul's intercity bus terminals:
Booking Tickets
You can reserve bus tickets on the website Busterminal (Korean) or KOBUS for an English service. Please note that the Korean website is better to use and that not all tickets are available to buy online.
There are also a couple of smartphone apps: KOBUS (Android & iOS) and T-Money Express Bus Mobile (Android & iOS). Unfortunately, the apps only work in Korean.