Out of the blue the Ministry of Land, Infrastructure and Transport (MOLIT) announced yesterday that the maglev train at Incheon International Airport will go into service today on February 3. There were only 24 hours between the announcement and the official opening.
Finally, the Incheon Airport maglev opens! We've waited a long time for this to happen. We covered the Incheon International Airport maglev project in 2012 and we expected an opening in 2013 but it was delayed multiple times. In September last year an article about the Incheon maglev had the title "Nobody knows when the maglev is going to begin operation" and this January another news article said that the maglev only has to receive an OK from Incheon city in order to start the service. The sudden opening from one day to the other is surprising.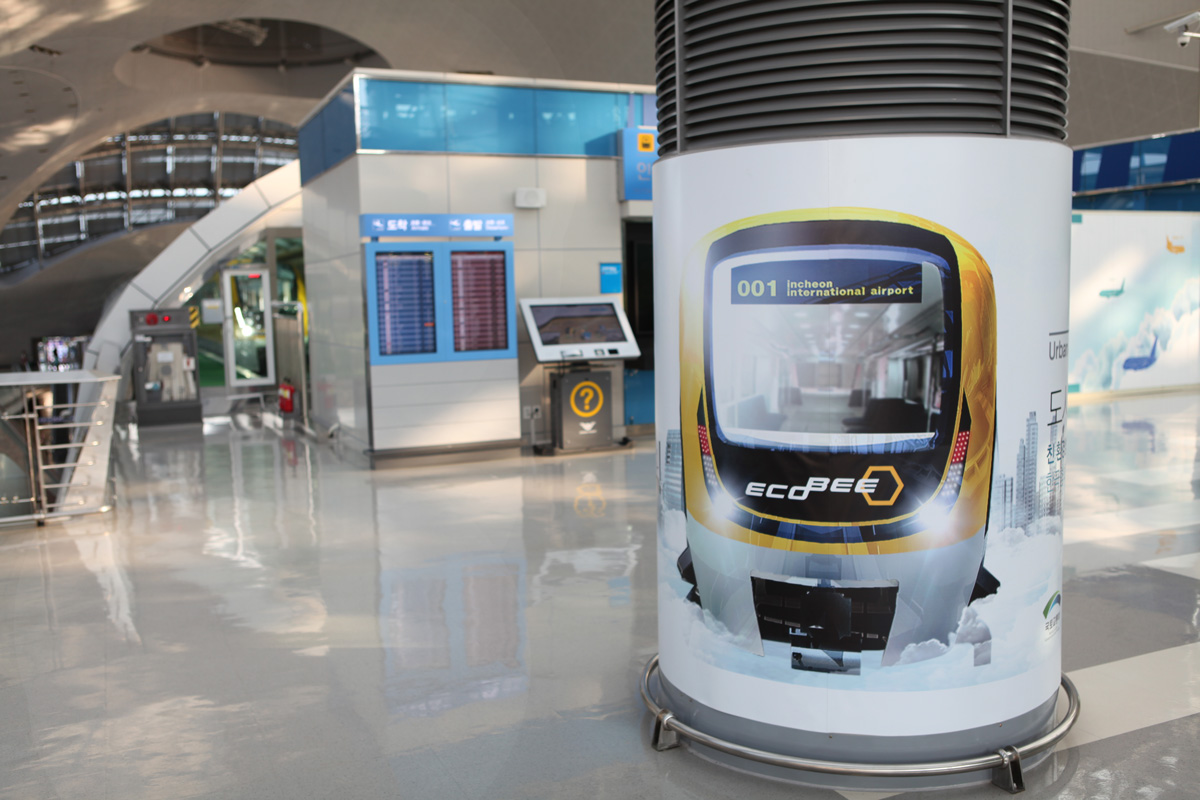 By the time this article goes online, visitors are getting on board of the urban maglev and enjoy the first ride. The service begins officially at 11am today. The urban maglev is going to operate daily from 9 to 6 at a frequency of 15 minutes. The train is going to have a top speed of 110 km/h and only serve the two stations Incheon Airport Transport Center (the hall where you can take the airport KTX or AREX) and Yongyoo Tourist Complex Station. The total length of the line is 6.1 km.
For the last two years the Incheon Airport maglev train was doing test-runs. During a visit to the airport a couple of months ago I took this video:
Videos by other Youtube users are added in this playlist about the Incheon Airport Maglev.
There aren't any information about future plans. The second stage would be a 9.7km long extension and the third stage would include 37.4km of rail. The idea is actually to have a full loop around the island with the maglev.