Yesterday Daegu City announced that it had completed the basic design of new KTX station to be built in western Daegu, or Seodaegu, after it was approved by the Ministry of Land Transportation.
KTX, Suseo SRT and Daegu regional railway services will be accessible from the station which is expected to open in 2020. The design takes a 'ship-like theme', and the majority of the station is based over the tracks. It's hoped the construction of the station will increase development in the area.
Seodaegu station will be three stories high and construction on the project will cost 57.3 billion won, with 14.2 billion won to be funded by the central government and the remainder by the city. Daegu City is scheduled to sign an agreement with the Korea Railroad Authority Corporation for construction of the station next month, with construction to get underway next year.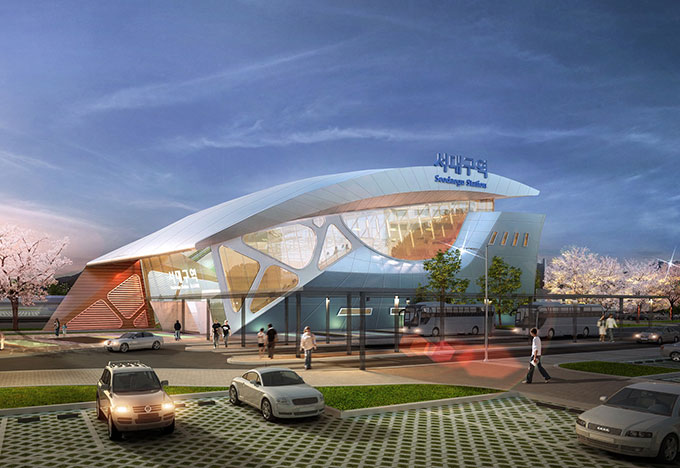 Once construction is complete, it's hoped that the new station will revitalize the industrial parks in the western and southern parts of Daegu, while making traveling more convenient for the 1.48 million residents living in the area.
Another major benefit will be reducing the crowds at Dongdaegu Station, which currently serves 176 KTX trains and 80 SRT trains per day.
"We will actively pursue various plans such as development around station areas and urban regeneration, so that construction of Seodaegu Station can bring major development to the south-western area of Daegu." said Kwon Young-jin, Mayor of Daegu.