Today Korail launched a new shuttle bus between Seoul's Sadang Station (Line 2 & 4) and Gwangmyeong Station (KTX). The service provides another way for Seoul residents in the south of the city to access high-speed rail more easily.
Thanks to the opening of the Gangnam Beltway in July last year, it's now a lot easier and faster to travel between Gwangmyeong and southern areas of Seoul. A trip on the shuttle bus takes just 15-20 minutes and costs 2,400 won.
You can catch the non-stop service outside Exit 4 at Sadang Station every 5-15 minutes, from 5am to 12am. The official number of the bus is 8507 and on arrival at Gwangmyeong, it drops passengers off at a stop which connects directly with the KTX platform.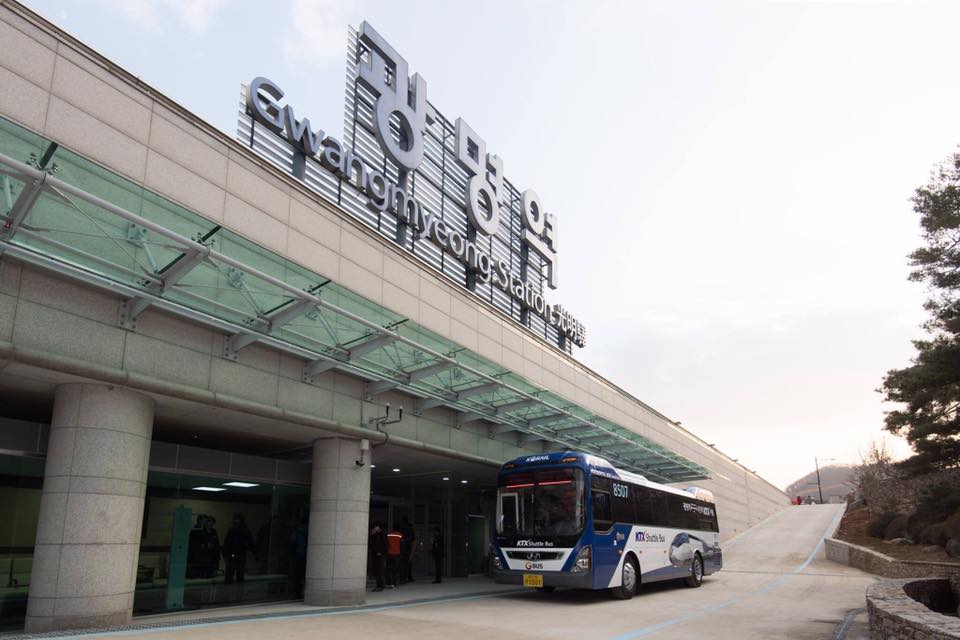 Depsite the fact that a large number of KTX trains for all of Korail's high-speed lines stop at Gwangmyeong Station, the station is still underused due to a lack of connectivity with other transport in the area. Korail has plans to develop the area into a hub for the lower-Seoul/Gyeonggi region, which include a city airport hotel (similar to COEX), a new parking building for 3000 vehicles, duty-free shopping, and a metro service between Yeongdeungpo and the station.
The shuttle is most definitely an attempt by the national operator to try and draw back customers in the southern half of Seoul to using KTX services. The Hankyoreh reports that the number of KTX passengers has dropped by 18,000 a day since the SRT opened, equaling a loss of 300-400 million won.
At the end of last year, Korail announced several other new marketing initiatives in quick succession to try and keep customers, including a new mileage system, improved wifi, new powerpoints/USB ports, and being able to take Honam Line trains from Seoul Station/Gyeongbu trains from Yongsan Station.